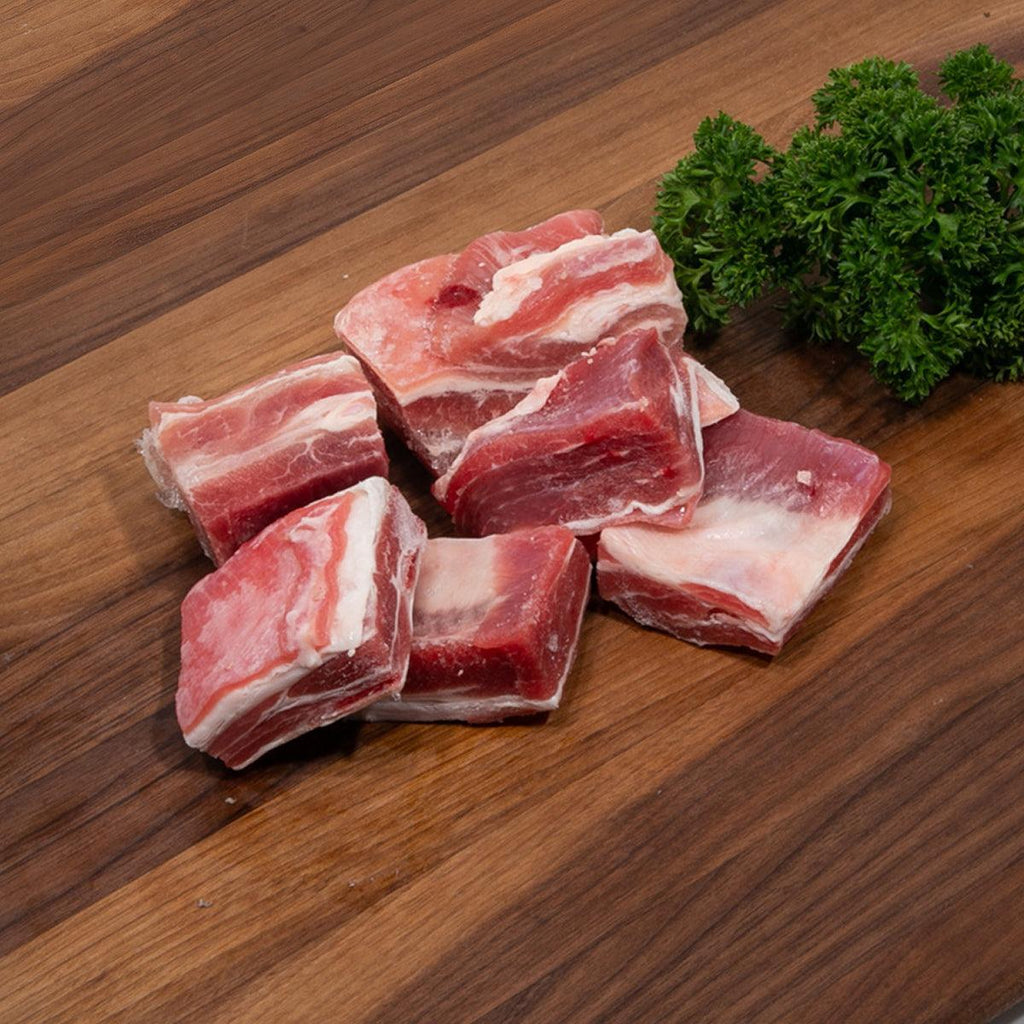 UK Chilled Organic Shetland Lamb Belly (400g)
Limited Period for 6-8 Weeks Each Year Exclusive to

 

city'super across Asia
The islands of Shetland is part of the United Kingdom, lie mid-way between Scotland and Norway, between the Atlantic Ocean and the North Sea, Shetland sheep live on the hills and shorelines outside all year-round eating mainly grass and a very diverse range of plant types including seaweed. 
High in healthy fats and minerals and sweet in flavour.
Shetland lamb are naturally smaller than other breeds.
Superb wool is famous world-wide, but their meat remains known only to the islanders and a few exclusive shops.
Pre-order Arrangements
Pre-order Period:
1. 2 Nov 2023 - 17 Nov 2023, delivery on 20 Nov 2023 - 22 Nov 2023
2. 18 Nov 2023 - 1 Dec 2023, delivery on 3 Dec 2023 - 6 Dec 2023
3. 2 Dec 2023 - 15 Dec 2023, delivery on 17 Dec 2023 - 20 Dec 2023 
Delivery and store pick up services are available.
Terms and Conditions
Please refer to here for more details.
Keep refrigerated.
*Photo for reference only.