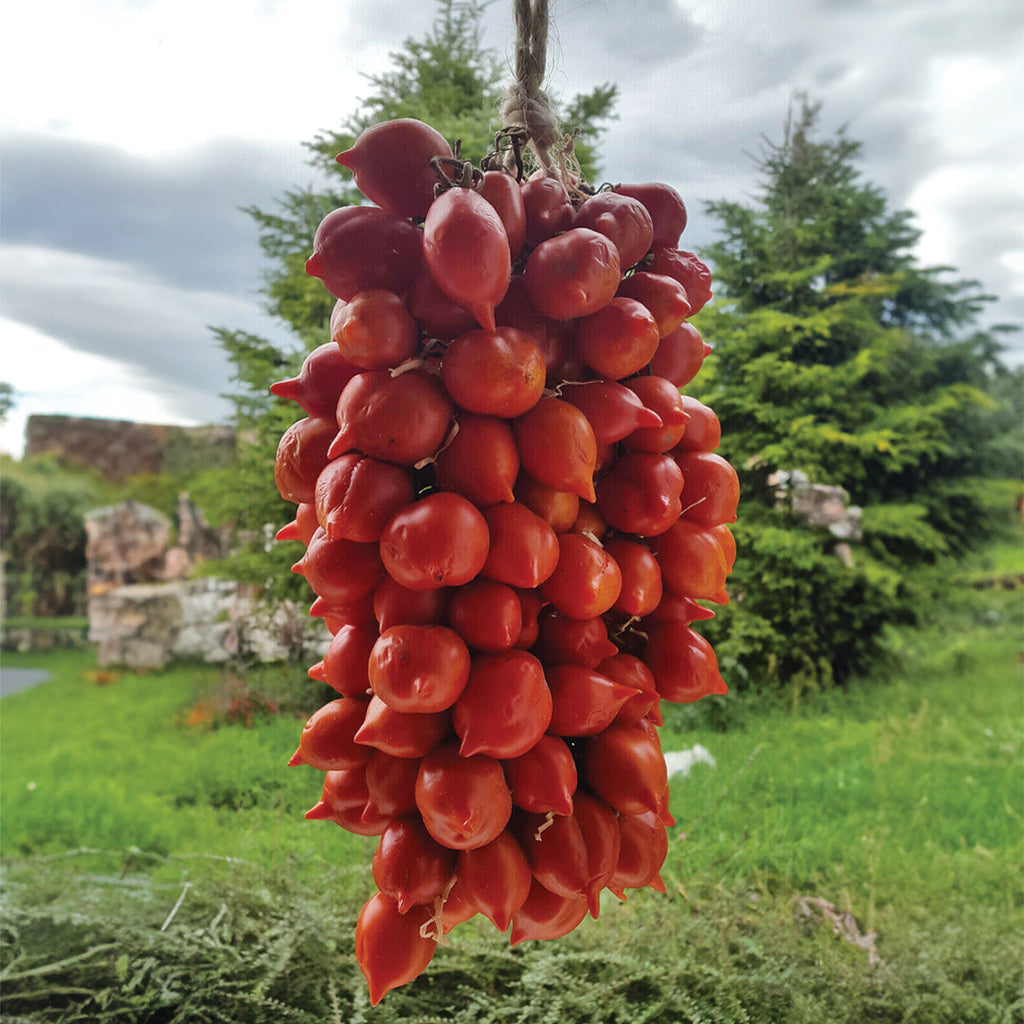 Italian Vesuvio Piennolo Red Cherry Tomato (1.8kg above)
We have run out of stock for this item.
Exclusively grown on land that is difficult to reach and receives abundant sunlight, Piennolo tomatoes have a very thick and wrinkled skin, compact flesh with little juice, tastes sugary and mineral salts. It can be used in pasta, pizza and even sauce.
Piennolo tomato is the only variety that can be aged when storing in room temperature. Its flavor deepens through the aging process.

Pack Size: 1.8kg - 2kg
Pre-order Arrangements
Pre-order Period:
1 Nov 2023 - 23 Nov 2023
Delivery Period:
Mid Nov - End of Dec
Terms and Conditions
Order will be delivered within 2-3 weeks from the date of purchase, taking into consideration the specific harvesting period of each item.
Should the merchandise be found detective, please notify us within 2 days after delivery. Exchange or refund of merchandise will be arranged. The exchange or refund procedure will take about 1-2 weeks.
Please refer to here for more details.


To ensure the freshest condition of the fruits, different types of fruits will be delivered separately based on their actual arrival dates. You may receive multiple deliveries. Thank you for your understanding.
Keep refrigerated.
*Photo for reference only.