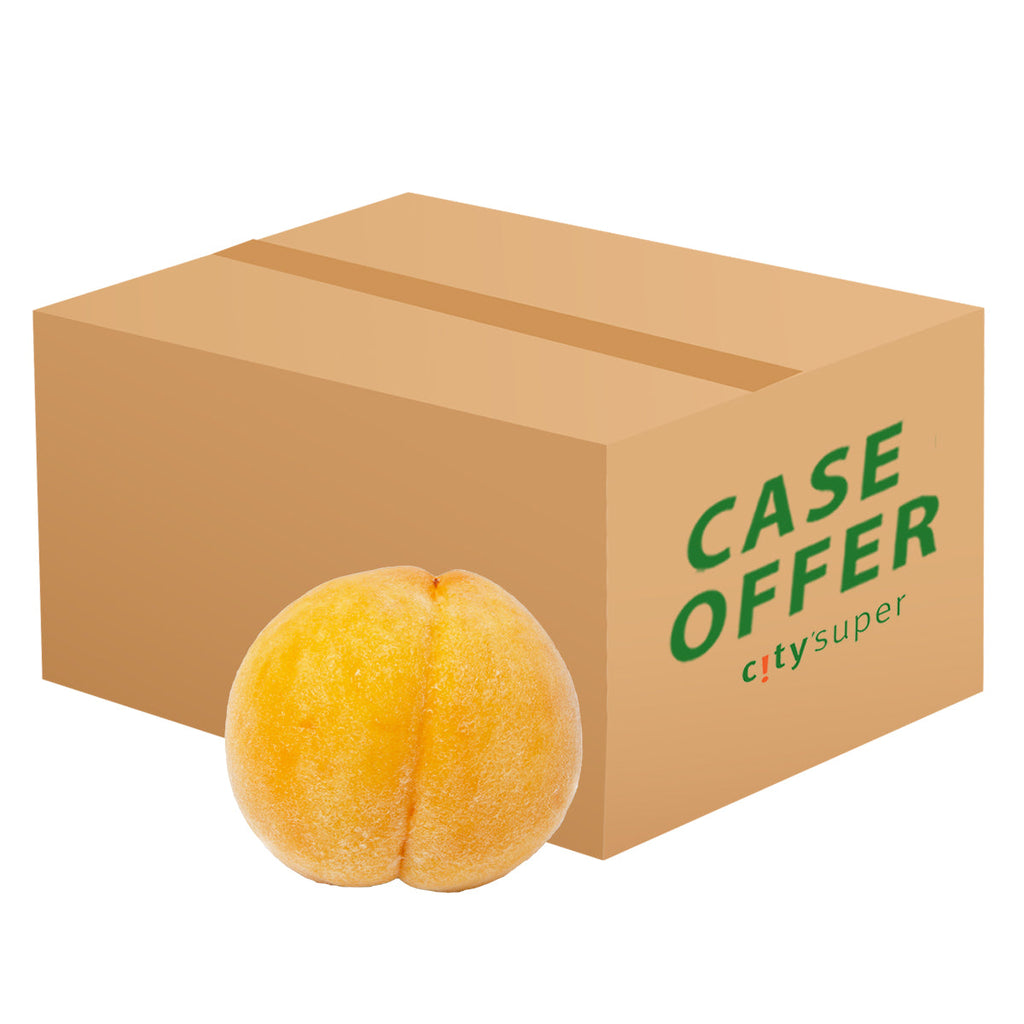 Japanese Golden Peach (Case) (1box)
We have run out of stock for this item.
Product Feature:
The texture is firm, the flesh is yellow, and the proportion of sweet and sour is balanced. It can keep longer shelf life time.
Most of the produce are from Yamanashi and Yamagata.
city'super cooperates with Japanese special direct farms from Nagano and Niigata etc. and bring different flavors.

5KG/13-18P
Pre-order Arrangements
Pre-order Period: From now til 18 August 2023
Delivery Service Available
Delivery Lead Time: about 2-3 weeks, subject to seasonality of each item

Terms and Conditions
Notification of delivery arrangements will be sent by city'super 3 days before delivery.

Should the merchandise be found detective, exchange of merchandise will be arranged. The exchange procedure will take about 1-2 weeks.

If you purchase different peaches in your order, you may receive multiple parcels due to different peaches arrival dates.

Fruits are natural products and their colour and size may vary due to growing conditions and weather. The product images are for reference only, and the actual product shall prevail.

For more details about the American Express offers, please visit the American Express website.
Keep refrigerated
*Photo for reference only.