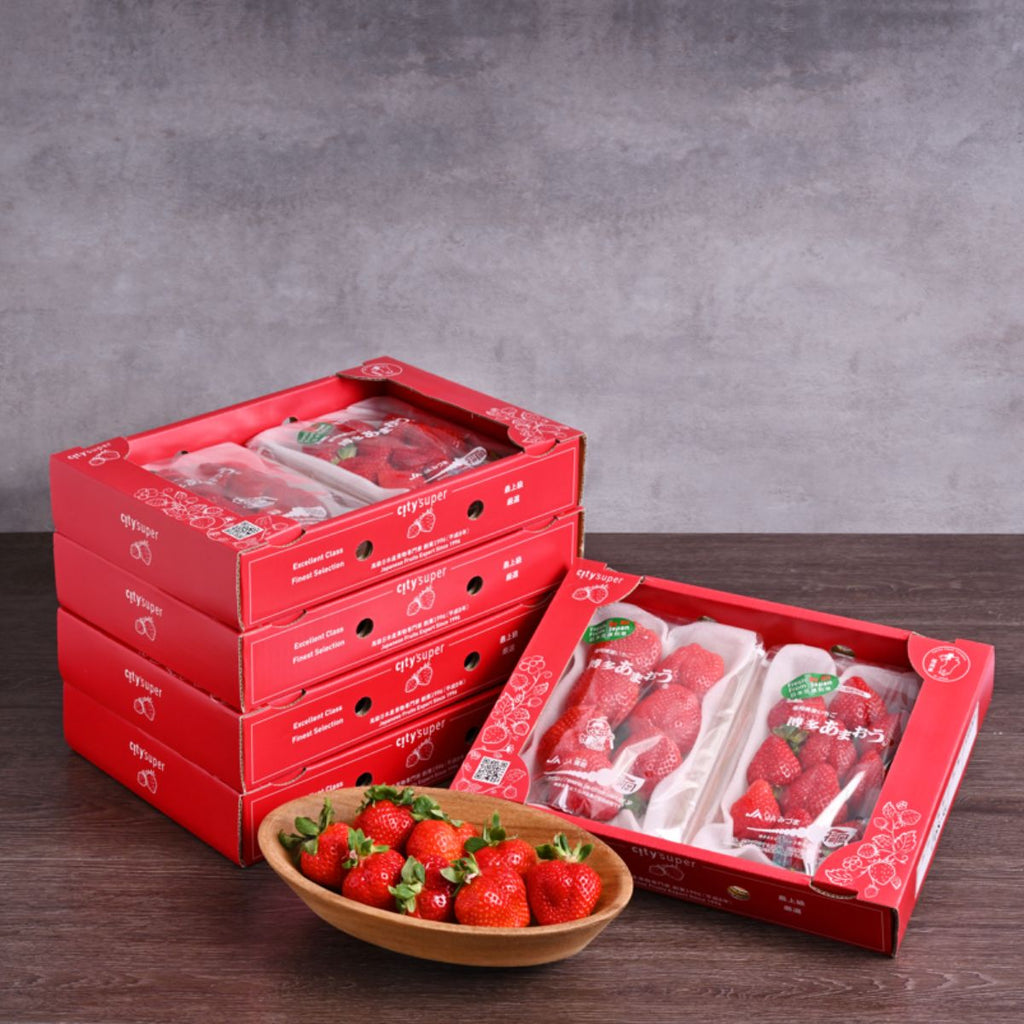 Japanese Amaou Strawberry (Case 5 Boxes)
We have run out of stock for this item.
我們的九洲採購團隊直接向農協或個人農場訂貨,士多啤梨在收割後不經市場,直送到機場新鮮空運到港。通過我們專業的品質監控團隊檢查後直送到客人手上。快人一步,自然更新鮮好味。
5 Boxes
Pre-order Arrangements
Pre-order Period: 13 Feb 2023 - 22 Feb 2023
Delivery Service Only
Delivery Period: 9 Mar 2023 – 15 Mar 2023
Terms and Conditions
Notification of delivery arrangements will be sent by city'super 3 days before delivery.
Should the merchandise be found detective, please notify us within 2 days after delivery. Exchange or refund of merchandise will be arranged. The exchange or refund procedure will take about 1-2 weeks.
Please refer to here for more details.
Keep refrigerated
*Photo for reference only.