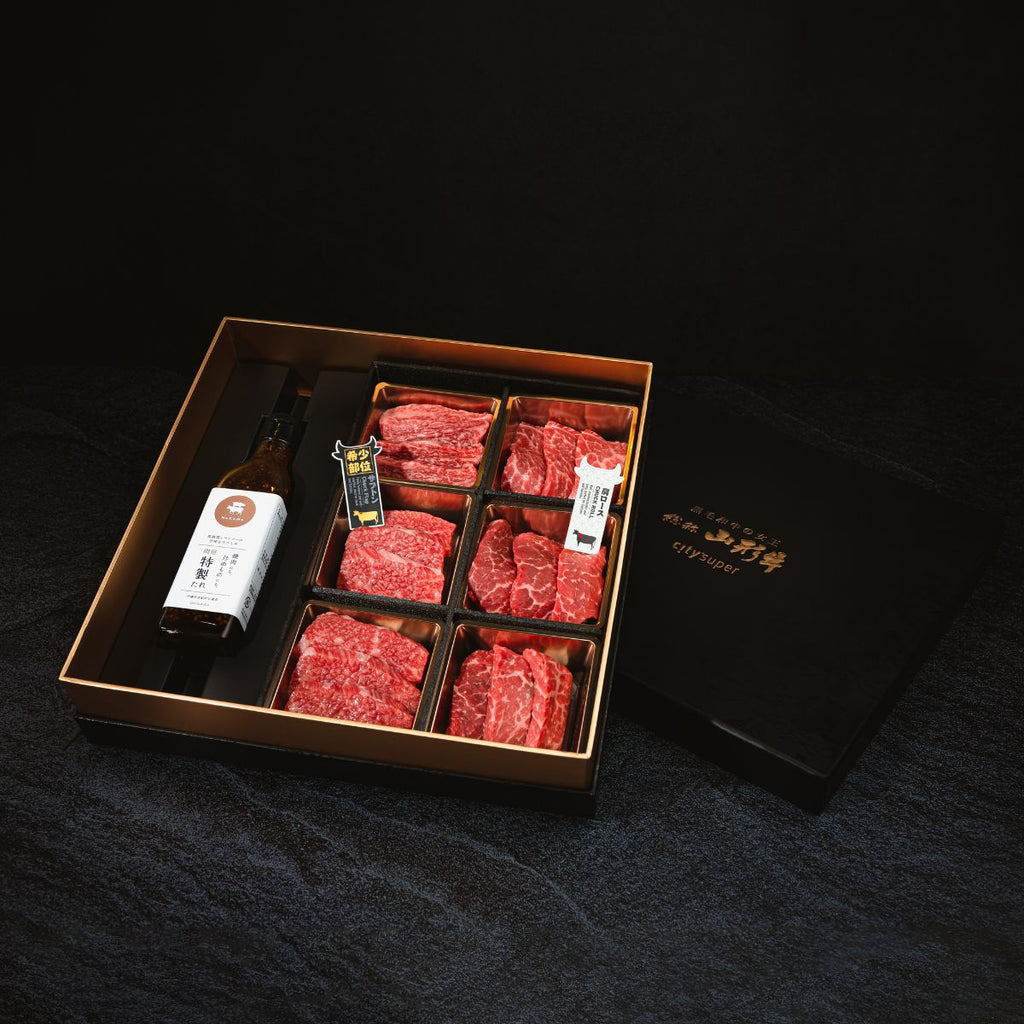 Japan Yamagata Chilled A5 Grade Wagyu Beef Premium Set for Yakiniku (600g) with UMORE BBQ Sauce - Black Molasses & Mango
We have run out of stock for this item.
city'super purchases whole black wagyu Otome Ushi, or heifers, that are over 30 months old from Yamagata Prefecture. This type of cattle is very rare and precious, and makes what is considered the best Yamagata beef on the market. Through long-term fattening, the melting point of the fat of Otome Ushi can be as low as 14.7℃, which is much lower than that of normal wagyu, at 25.9℃. The low-fat-melting point guarantees a melt-in-the-mouth experience.

Weight: 600g
More About Yamagata Otome Ushi: https://bit.ly/YamagataWagyu
Pre-order Arrangements
Pre-order Period: 31 Mar 2023 - 6 Apr 2023 12noon
Delivery Service Only
Delivery Period: 7 Apr 2023
Terms and Conditions
Notification of delivery arrangements will be sent by city'super 3 days before delivery.
Should the merchandise be found detective, please notify us within 2 days after delivery. Exchange or refund of merchandise will be arranged. The exchange or refund procedure will take about 1-2 weeks.
Please refer to here for more details.
Keep refrigerated
*Photo for reference only.