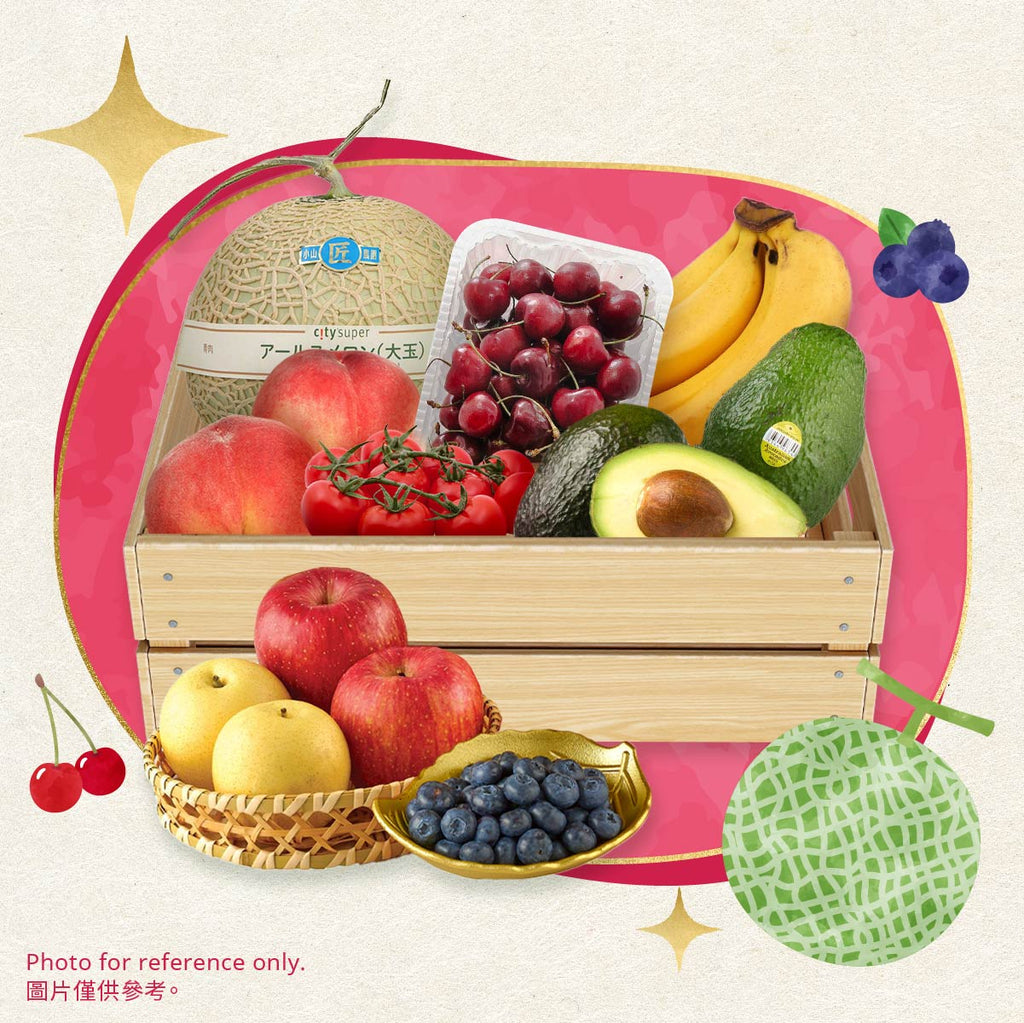 Deluxe Fruits Subscription (Lowest at HK$810/Week)
Weekly Fresh Fruit Delivery Subscription
Limited-time offer: up to 15% off
Duration
Average

Price/Week*
Total Price*
24 weeks

HKD$810




HKD$952

HKD$19,440




HKD$22,848

12 weeks

HKD$857




HKD$952

HKD$10,284




HKD$11,424

4 weeks

HKD$905




HKD$952

HKD$3,620




HKD$3,808
Product Features
Are you tired of eating the same fruits from your local grocery store? Do you want to experience the delightful taste of fresh, premium fruit delivered right to your doorstep? Look no further than fruit subscription services!
We offer free delivery for every order to bring you the orchard-fresh fruit straight to your door, saving your time and effort. One of the greatest joys of fruit subscriptions is the variety they offer. Each month, even each week, you can expect a delightful assortment of fruits that are in season and at the peak of their freshness.
Product included
Deluxe Fruits Subscription: 3 Fixed items + 5 Seasonal items
Fixed items include: Avocado, Blueberry, Banana
Based on availability, the seasonal items may include: Melon, Grape, Peach, Cherry, Cherry Tomato, Kiwifruit, Apple, Mango.
*Not a customizable box
Pre-order Arrangements
Promotion period: 3 July 2023 – 26 Sep 2023
Cut-off date: Every Tuesday 12:00 noon
Delivery Service Only: Free Delivery for every order.
Delivery: Every Thursday or Friday or Saturday (Pick when to start: choose the first delivery date for your first order at check out. The remaining deliveries will be scheduled on the same day chosen for the following weeks.)
Orders Notice
1. The contents of our fruit boxes are subject to supply and harvest conditions. If any item is out of stock, we will replace it with a product of equal or higher value without prior notice.
2. Fruits are natural products and their colour and size may vary due to growing conditions and weather. The product images are for reference only, and the actual product shall prevail.
3. Some fruits such as bananas and mangoes may have small black spots on the skin, which is a natural phenomenon and does not affect consumption.
4. Please avoid placing fruits in high temperatures and direct sunlight. For the best flavour, it is recommended to consume them as soon as possible.
5. If the product is found to be damaged or missing, please contact 852 24298588 or email online@citysuper.com within 2 days from the date of receipt.
6. For terms and conditions, please refer to here.
*Photo for reference only.